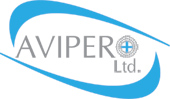 Avipero
Management Team
Find out more about the Avipero team
Management and Board of Directors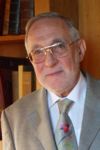 Professor Robert Naylor (Interim CEO, Director, BPharm, MRPharmS, FRPharmS, PhD, DSc) who is a world-renowned and highly cited expert in pharmacology (ISI Author Publication Number: A0949-2003-R) with over 38 years of experience. He has made outstanding original contributions in antipsychotics, the discovery of the role of brain dopamine function and anti-Parkinson medication, agents in the control of movement disorders and discovery of the antiemetic potential of the 5-HT3 receptor antagonists (ondansetron).
He also worked extensively on the use of NK1 receptor antagonists and dexamethasone for nausea and vomiting in cancer patients. In addition he is a qualified pharmacist with extensive knowledge on drug testing and use in clinical setting (http://www.radcliffe-oxford.com/books/bookdetail.aspx?ISBN=1857759567)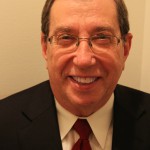 Dr Samuel Asculai (Senior Advisor, BSc, MSc., PhD)Dr Asculai is a senior executive with over 30 years of cross-functional experience in the pharmaceutical, chemical and biotechnology industries. He has held positions that have included executive and research roles. His experience combines senior level involvement with large multi-national corporations as well as with a number of successful start-ups. He is an inventor/coinventor on over 50 issued US patents and the cumulative revenue of products that he has invented and/or developed is over $2 billion. He has raised over $150 million in financing and has run public as well as private companies in North America, Europe and Australia. Sam has managed diverse teams of professionals including Ph.D.s, M.D.s, C.P.A.s and M.B.A.s. Sam earned a Masters and Doctorate in Microbiology at Rutgers, the State University of New Jersey, was a Visiting Professor in the department of Experimental Pathology at St. Bartholomew's College of Medicine and Dentistry in London and the department of Pathology and department of Orthopaedics at the University of Western Australia. He is Chairman of the Scientific Board of OrthoCell an Australian Regenerative Medicine Company and Chief Scientific Officer of Enhance Skin Products, a publically-traded US company specializing in hyaluronan-based skin-care products.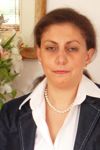 Dr. Rehab AlJamal-Naylor (Founder, Chief Scientific Officer-BSc, PhD) was a principal investigator and a senior research fellow at Edinburgh University's Medical School. She has a long standing interest in tissue remodelling and repair.
She was trained as a pharmacologist in Bradford University and SmithKline Beechams Cardiopulmonary Product Support Group. She then went on to receive further training and a PhD on matrix remodelling and respiratory function in McGill University's Meakins Christie Laboratories. She is the principal inventor on the research detailing the use of beta1 integrin in tissue repair and replicative senescence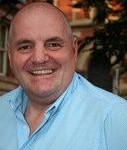 Dr John Blenkinsopp (Chief Medical Officer, BPharm, MB ChB) studied Pharmacy at Bradford University and Medicine at Birmingham University. He has postgraduate qualifications in both management and Pharmaceutical Medicine. John has worked in all phases of drug development. He was a Clinical Research Physician at Hazleton Medical Research Unit (now Covance), Leeds, UK, a Phase 1 clinical research unit with 50 beds and over 40 studies completed each year. He has also worked for AstraZeneca, GlaxoSmithKline and Schering Plough.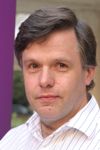 Professor David Harrison (Founder-BSc, MD, FRCPath, FRCPE, FRCSEd) is the John Reid Professor of Pathology at the University of St Andrews and Clinical Director for Laboratory Medicine in NHS Lothian. He holds an honorary chair at The University of Edinburgh and was Head of Pathology, Clinical Lead of the Edinburgh Experimental Cancer Medicine Centre and Director of the Edinburgh Breakthrough Research Unit at The University of Edinburgh until 2012.
He is a member of the Committee on Toxicity, HPA and Food Standards Agency, and Chair of Medical Research Scotland, a research grant giving charity. Formerly, he was vice chair of the UK Gene Therapy Advisory Committee and he coordinated a number of agencies to develop the regulatory route map for stem cell use in the clinic.

Dr. Nigel Barnes (BSc, PhD). Nigel has over 25 years experience of working in the City having been a director of Pharmaceutical research at ABN AMRO, First Vice President of Merrill Lynch European Healthcare Equity Research, a partner at Sudbrook Associates, a healthcare corporate advisory business, and a partner at WG Partners. He has a PhD in pharmacology and has worked in the research laboratories of ICI (AstraZeneca) and Glaxo. In addition, he gained Sales and Marketing experience at Glaxo. Nigel has played an active role in a number of the leading corporate transactions, including a number of the major European sector mergers, IPO's and capital raises.
Company Contact:
Email: info@avipero.co.uk
Tel. +44(0)7919 621 733
Company Secretary:
MBM Commercial LLP
5th Floor, 125 Princes Street Edinburgh, EH2 4AD U.K.
Company Accountant:
David Akester (FCA, BSc) is the principal accountant for Avipero. He is a director of Bradford chartered accountantsAuker Rhodes Accounting Ltd and Auker Rhodes Ltd. He has over 25 years experience in advising SME clients on investment and taxation strategy and has dealt with funding applications for many businesses in this sector.
Patent Attorney:
Murgitroyd & Company
Scotland House
165-169 Scotland Street
Glasgow
G5 8PL
United Kingdom
//php comments_template(); // Get wp-comments.php template ?>